You are a music lover and would like to start creating it too. In particular, you have heard very good things about a program called FL Studio, which is used by many artists, primarily those who are part of the rap and trap scene. You have therefore approached this program, but you have not quite understood how voice and instruments are recorded. That's the way it is, isn't it? Well, then I'd say you've come to the right place!
Indeed, in this guide I will explain to you how to record in fl studio, starting from the opening of the program and going up to the playback of the track. In short, I will analyze one of the basic features of the program so that you have no problems using the input device of your choice. Clearly, this is a very broad topic, but you will see that the information contained in this post will be useful for you to start any other insights and acquire some mastery with FL Studio.
Courage, get to work now! I assure you that the steps you will find below are not very complex to follow and will take you little time to complete. That said, there's nothing left for me to do but wish you a good read and good luck in your future musical career!
Index
Preliminary information
Before going into the details of the procedure on how to record in fl studioI dwell a little on the possibilities offered by this program.
In case you don't know, FL Studio is one of the most complete and used programs for composing music and making beats on both Windows and macOS. Unlike what one might think, it does not only allow you to create backing tracks, but also to record voices and musical instruments and create complete songs. In today's guide, in fact, we will focus on this aspect and see, together, how to record a song in fl studio.
In case you haven't yet installed the program on your computer, I invite you to consult my tutorial on how to download FL Studio for free (in the trial version, whose main limitation, compared to the paid one, consists in not allowing the user to reopening saved projects), to find out how.
How to record in FL Studio
If you're ready to begin, I'd say stop talking and see, together, how to record in fl studio 20 (which, at the time of writing, is the most recent version of the program). In any case, the indications that you will find in the following paragraphs are valid for all versions of the software, both for Windows and for macOS.
How to record vocals in FL Studio
Many musical genres require a voice above the base. For example, in rap it is the MC who has to express his creativity, thus giving life to the complete song.
For record your voice in FL Studio, you clearly need to connect a microphone to your computer. Which? The answer depends on what your needs are.
If you are making a amateur songto keep for yourself or simply to share with your friends, you can use a any microphone. If, on the other hand, you are planning to get "serious" and maybe send yours demos to some record labelyou need to get i right tools.
In addition to a high performance microphone (which possibly connects via cable), you may need a pop filter (a protection against the unpleasant effect that occurs when pronouncing the consonants "B" and "P"), a supportone audio card "serious" and some studio headphones.
For more details on how create a good home configurationI suggest you take a look at my guide on how to record a song and my buying guides dedicated to sound cards and headphones.
Audio-Technica AT2035 Cardioid Condenser Microphone for Recording…
See offer on Amazon
Audio-Technica 33dB 20 20000Hz 120Wired DC DC Cardioid Condenser AT2…
See offer on eBay
Focusrite Scarlett Solo USB Audio Interface (3rd Generation) for …
See offer on Amazon
FOCUSRITE SCARLETT SOLO 3nd Generation Sound Card Usb Interface 2 …
See offer on eBay
Once you get the right tools and connected the microphone to the computerrecording via FL Studio is very easy.
To proceed, then launch the program and press onred bullet icon present in the upper left. At this point, click the button Audio, into the Edison audio editor/recorderpress the button Okay and, in case you have successfully connected the microphoneeverything should already be ready.
Go ahead and talk, to see if the bar m (Master channel) on the left, which signals the incoming volumeit "moves" correctly.
If that doesn't happen, try tapping on the item OPTIONS (present at the top) and click on the option Audio Settings. Here you will find all relevant settings regarding theinput and theoutput. So select yours microphone and return to the registration screen.
Once everything is configured correctly, "detaches" the Master channel (the one with the microphone icon, bring it to zero or press the dot to remove it), go to any Insert (e.g. Insert 1) and select from the right the input device through the audio card it is connected to (via the drop-down menu next to the POST icon). After that, click on the key SONG present in the upper left.
Once this is done, press onbullet icon (present in the upper left corner of Edison's window) e register whatever you want. When you're done, tap again on thebullet icon and click on thesave icon. So select the option Save sample astype the registration namechoose the file format (e.g. wav or MP3) e save it where do you want.
For re-register your voice, you just need to go to the box track 1press onrecording icon and click the button play. Now that everything is set up, you will see the track appear on screen in real time.
If you want reopen the registration after closing and reopening the program, just click on the item track 1 present on the right e drag the file here that you have previously saved. If you want to assign it to a particular track, do double click on theaudio that you imported and change the track number through the box at the top right.
Perfect, now you've learned how to record vocals in FL Studio. You just have to "spread it" on the musical base. Obviously, what I have explained to you is only a basic method to acquire the voice. Indeed, FL Studio is a very complex program and you may encounter numerous problems during your first recordings.
Don't worry – everything is normal. The important is study the program properly and don't give up. By the way: one of the biggest drawbacks that novice artists encounter is that of microphone background noise. Well, Edisonwhich is the tool you used previously to record voice, has a convenient tool to "solve" this problem.
Once voice recordedtry to select the whole track and press on the icon of Denoiser. At this point, click the button Acquire noise profiles. Perfect, now you can use this tool to try to reduce background noise.
Clearly, there are myriads of variables that could affect the quality of your recording. So it's up to you to figure out how to configure everything.
How to Record Audio in FL Studio
After explaining how to record the voice, I think you might be interested in learning more about how to record audio in fl studiomore generally.
In particular, register one instrument it's very simple. Just follow the same procedure that I illustrated in the previous chapter relating to the item, selecting the audio card to which the instrument is connected and pressing on record button. In this case, instead of "Audio, into the Edison audio editor/recorder", I advise you to press the button Everything (hence "all").
In short, once you learn the procedure, recording on FL Studio is very simple. Keep in mind that, if you want to combine at the same time multiple entry and exit toolsit may be useful for you to buy a mixer.
Alto Professional ZMX52 – Professional Portable Audio Mixer 5 Channels…
See offer on Amazon
ALTO PROFESSIONAL ZEPHYR ZMX52 compact 3-channel mixer xlr inputs …
See offer on eBay
Behringer XENYX 502 Premium 5-input, 2-bus mixer with preamp…
See offer on Amazon
BEHRINGER XENYX 502 professional audio mixer 5 inputs dj live studio…
See offer on eBay
Thanks to a multi-channel mixer, you can capture simultaneously live microphone and instruments. Obviously, in case you decide to go this route, the volume balancingL'primary equalizationthe I earn and everything else will have to be managed directly from the mixer.
How to use the other features of FL Studio
How do you say? You figured out how to record but you're getting lost in theFL Studio interface? Don't worry, I'll explain right away what the main possibilities offered by the program are.
Once FL Studio has been started, the screen that appears before the user is essentially composed of three parts: on the left is the "File Explorer", from which you can access all project elements (for example, plugins); in the center are i instrument patternswhile on the right is the editing consoleswhere there are the tracks on which to "drag" the various samples.
Through the central part of the program you can choose samples and define the rhythm of the various patterns. To listen to the latter, just press on the box PAT present at the top left and click the button play. From here on you will have countless possibilities to explore.
If you want delve into the topic and understand how to use the main features of the program, I strongly advise you to consult my guide on how to use FL Studio. Also, in case you want to expand the available possibilities, I invite you to take a look at my tutorial on how to install VST on FL Studio (we talk about extensions).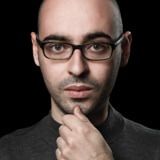 Salvatore Aranzulla is the most read blogger and IT popularizer in Italy. He is known for discovering vulnerabilities in Google and Microsoft sites. He collaborates with computer magazines and takes care of the technological section of the newspaper Il Messaggero. He is the founder of Aranzulla.it, one of the thirty most visited sites in Italy, in which he simply answers thousands of computer-related questions. He has published for Mondadori and Mondadori Informatica.